Sprayhood DeLuxe
Delux sprayhood is available in various modifications.
Modification 1
Single color version. Color of fabric can be selected from Sunbrella color chart.
See Sunbrella colours at website:
http://www.sunbrella.com/cgi-bin/usa/thumbnail.pl?B=S&W=46&P=1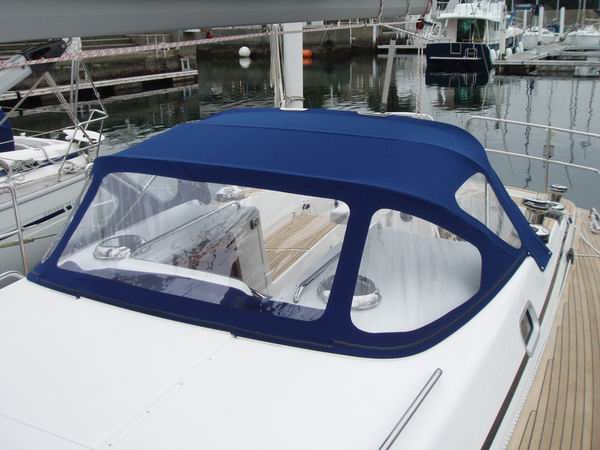 Modificatio 2
Two color version, where in aft end of sprayhood is stripe that matches to boat hull stripe color.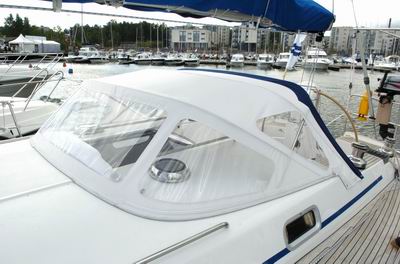 Modification 3
Single color version with leather aft end.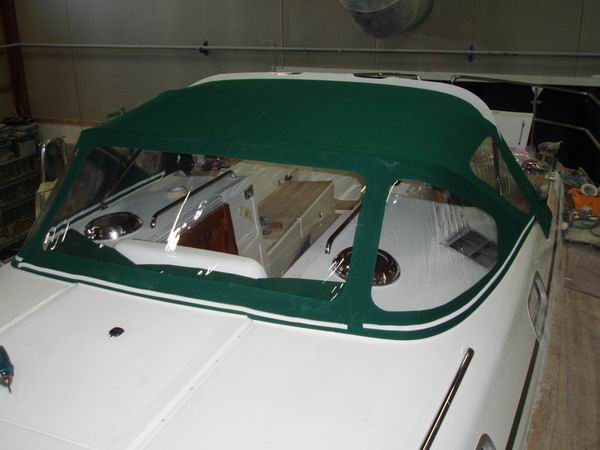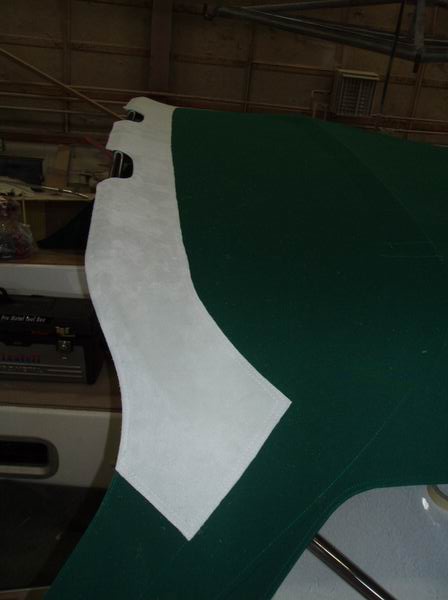 Sprayhood at up position
Here is DeLuxe sprayhood seen from different angles at up position.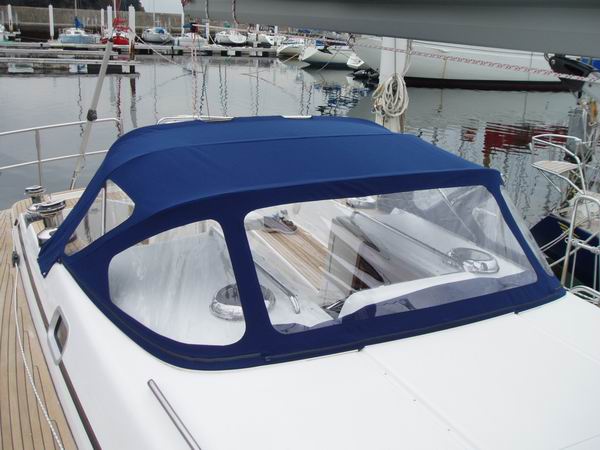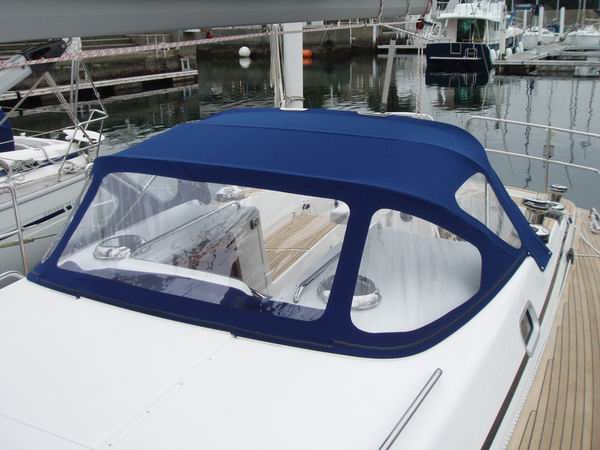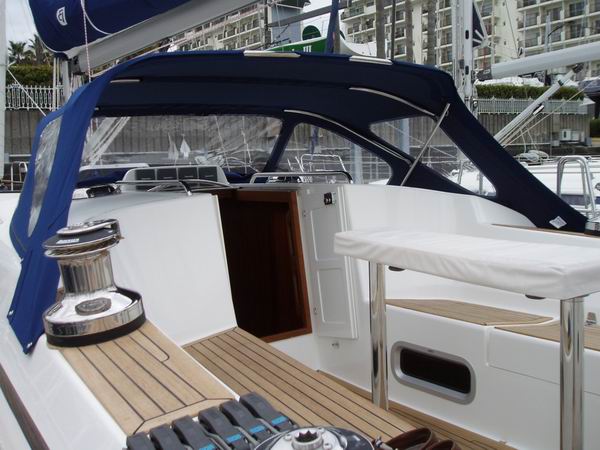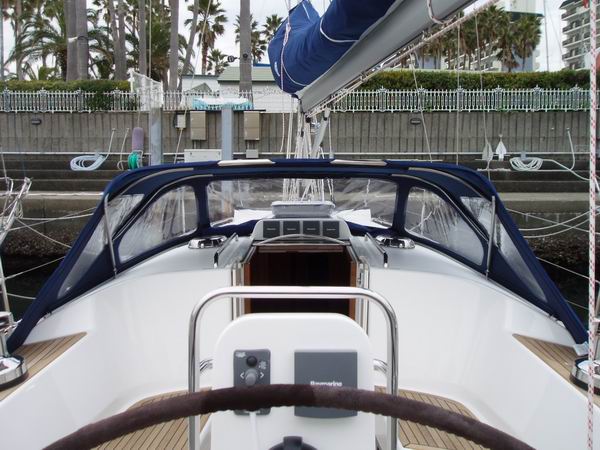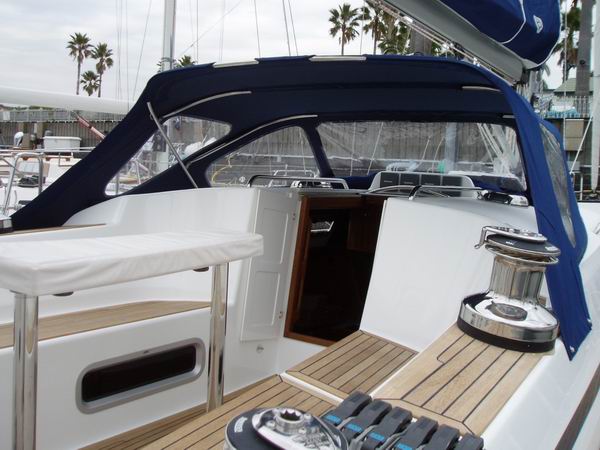 Sprayhood packed
Sprayhood can be packed and covered to down position.